Our team at Custom Graphics Inc. is proud to call their career more than just a job. Everyone who joins our crew will have steady hours, great benefits, and a fun and rewarding work environment.
A typical schedule for our employees is full time, Monday through Friday. Each school year, we welcome a group of part-time student workers as well. We take great pride in our flexibility and are open to working with your unique schedule and needs.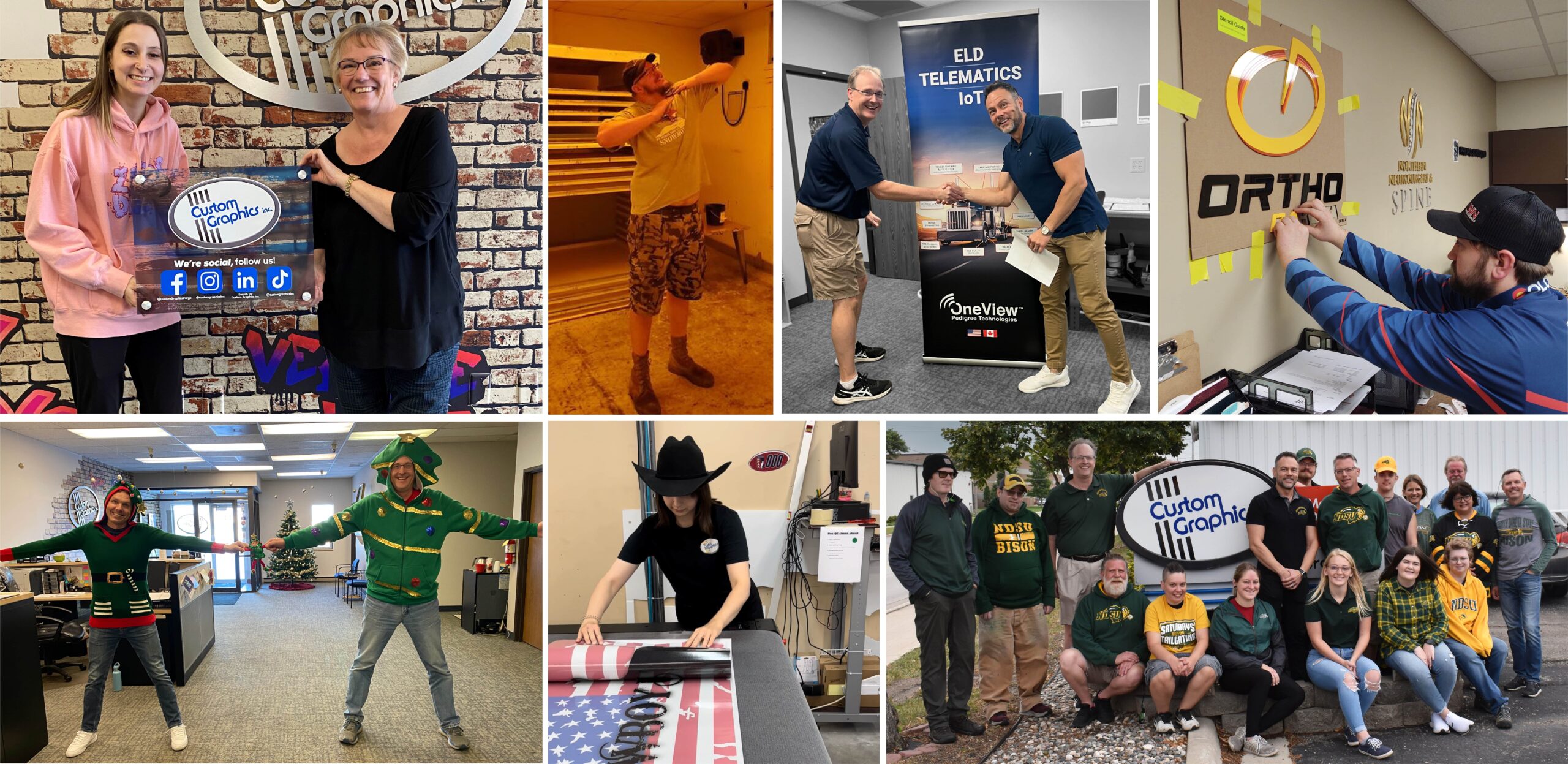 Join the Custom Graphics Crew
We are always open to meeting eager, talented individuals - especially those who have experience in the manufacturing, printing, production and signage industries!
If you think you'd be an excellent addition to our team, please send your resume to careers@customgraphicsinc.com or fill out the form below.