Holidays at Custom Graphics
Ellie Johnson | Holiday Activities | January 12th, 2023
Custom Graphics Holiday Celebrations 2022
Around here we take the holidays seriously, whether it be Halloween or Christmas you can expect the Custom Graphics office to be decorated to the nines. Along with festive decorations, our employees enjoy doing other holiday-related activities. I am excited to share with you the few activities our Christmas comittee planned for our employees the week of December 19th through the 23rd as well as the details of our annual holiday party.
Instead of the typical tradition of hiding an elf (elf on the shelf), we opted for a different route. The twelve days of Grogu. Grogu, also known as Baby Yoda is a miniature figurine that we dressed in a tiny Santa suit and hid around the Custom Graphics building on each of the twelve days leading up to Christmas. Above, are ten of the twelve furious foragers who found mini Grogu.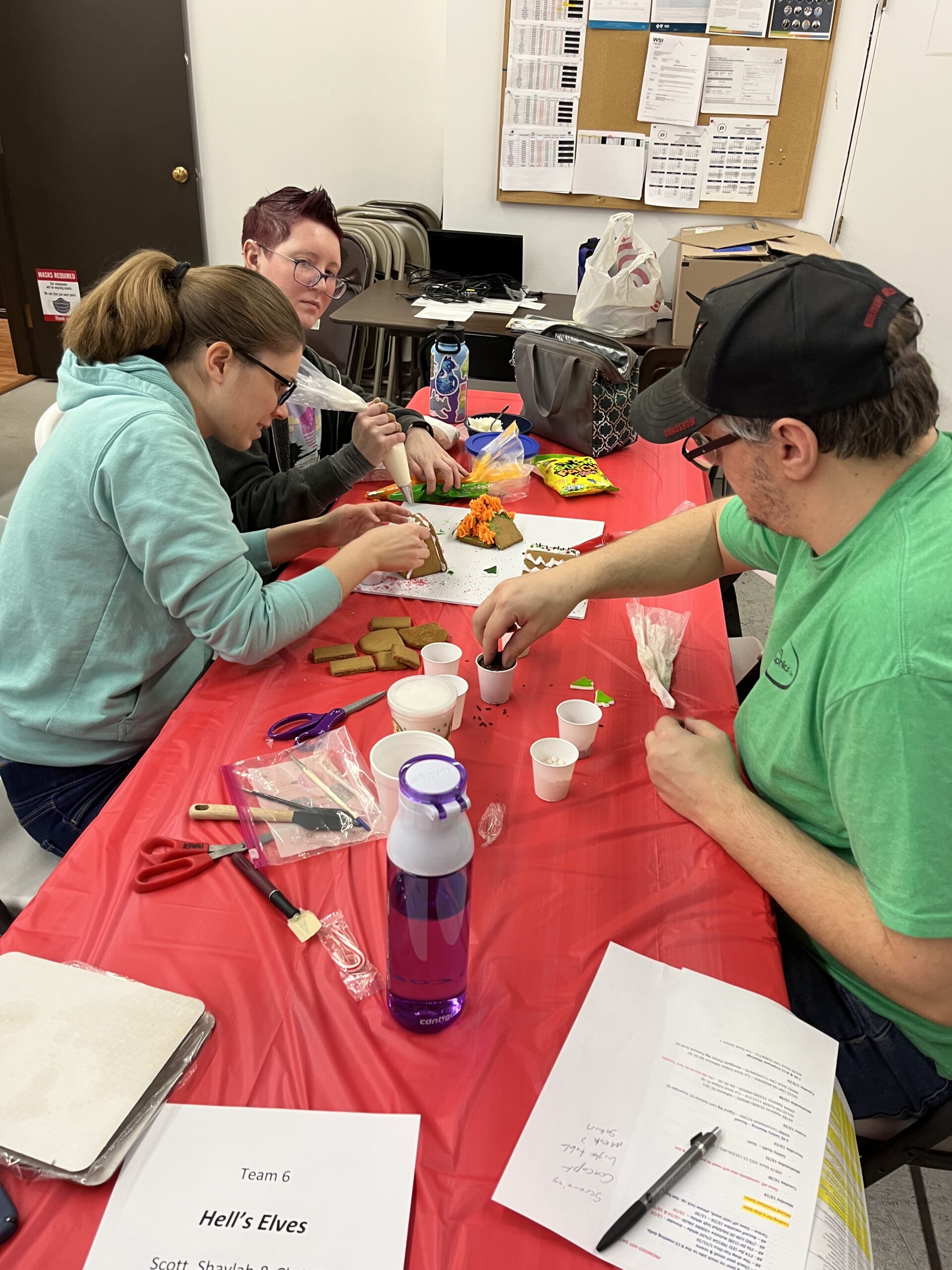 For the gingerbread build-off, each of the nine teams got 40 minutes to construct their mini gingerbread village. Each team was encouraged to bring up to four of their own items. Some examples of items each team brought range from a light, to a chocolate Santa with his eight reindeer.
We had company owner Zach Paxton and production manager Russell Larson judge these lovely villages by three categories. Creativity, architectual integrity and festivity. We also used our instagram story to create a poll so our followers had the opportunity to be involved.
We had nine teams participate but only one reigned. Team "Follow your Art" came out on top and was crowned champion of the 2022 Custom Graphics gingerbread build-off.
What better way to break in our new custom hand made cornhole boards than a little friendly competition? Our tournament consisted of 26 players and 13 teams. The teams were randomly selected in order to take skill level and possible alliances out of the mix. Cody and Bridget came out on top, beating four teams in order to reign champion. Daryl and Zach came in second, losing to Cody and Bridget in a nail-biting championship game.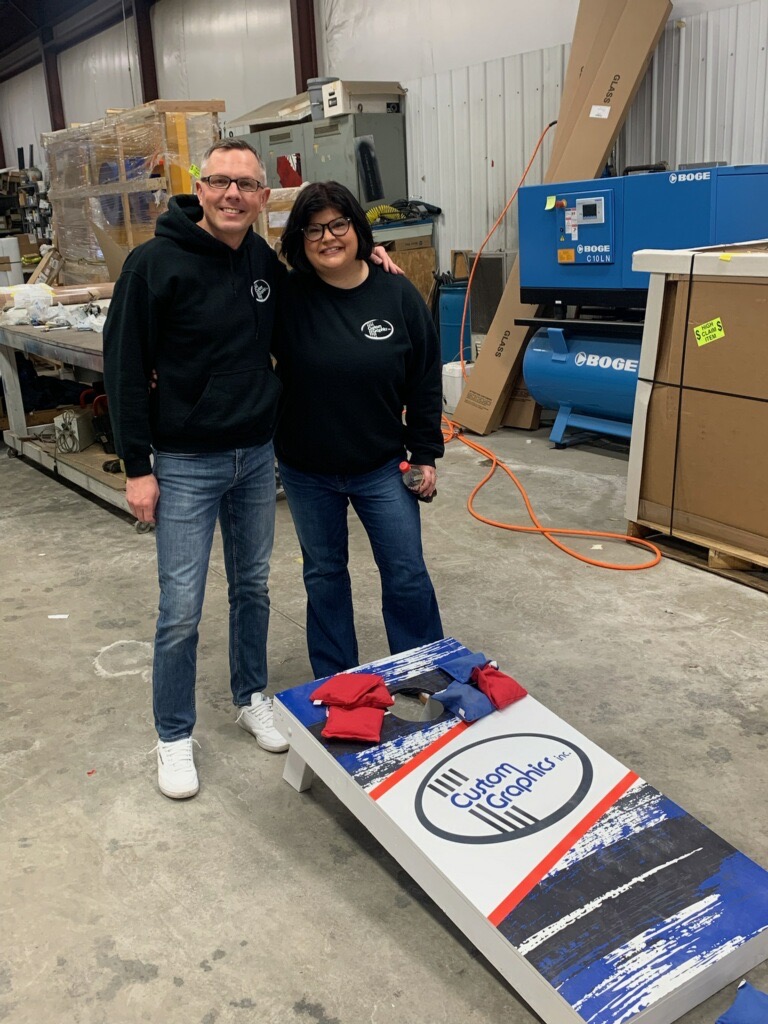 Holiday Attire Competition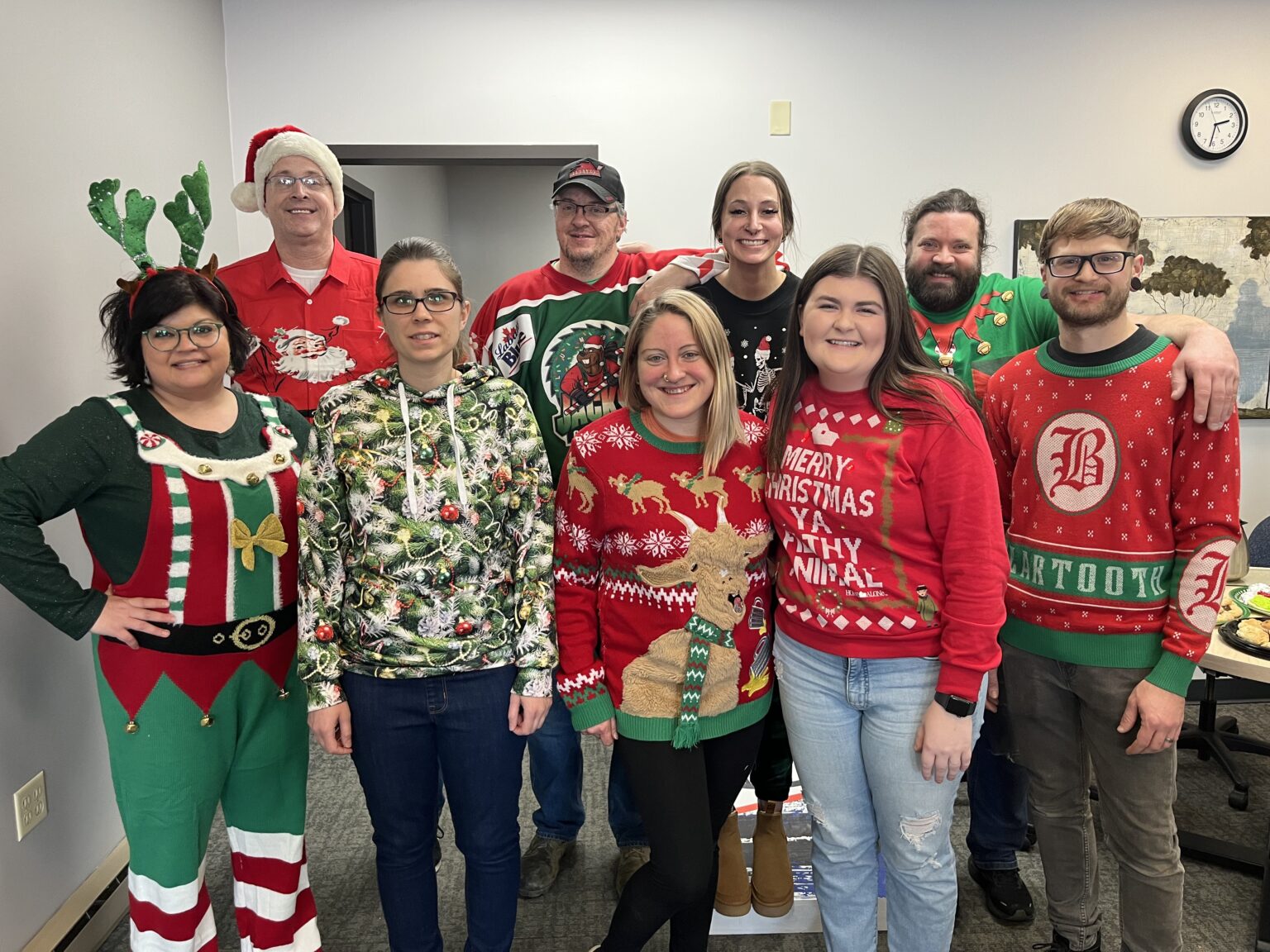 We asked our loyal followers on social media to vote on which holiday attire peaked their interest. The winner of the competition was our face of customer service-Briann! Along with the friendly competition, we also served Christmas cookies and hot chocolate. 'Twas a jolly afternoon!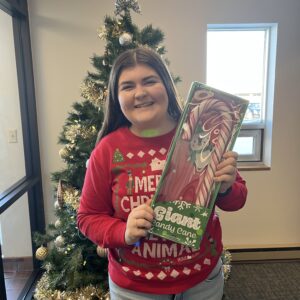 Owner Zach Paxton's Birthday
On Thursday the 22nd, the Custom Graphic's team celebrated owner Zach Paxton's birthday by surprising him with cake!
Fun Fact:
Zach's actual birthday is on Christmas Eve!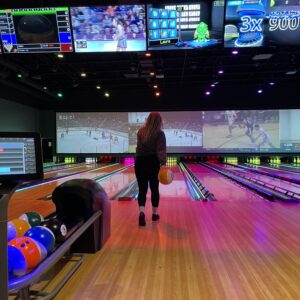 On the fifth of January, our Custom Graphics team gathered at Baron's eatery and Kingpinz to enjoy a night full of delicious food, laughter, bowling, and the celebration of our successful year as a business. The year 2022 was noteworthy for many reasons, such as reaching 40 years as a business and successfully launching our online shop. The year 2022 will be one to never forget.